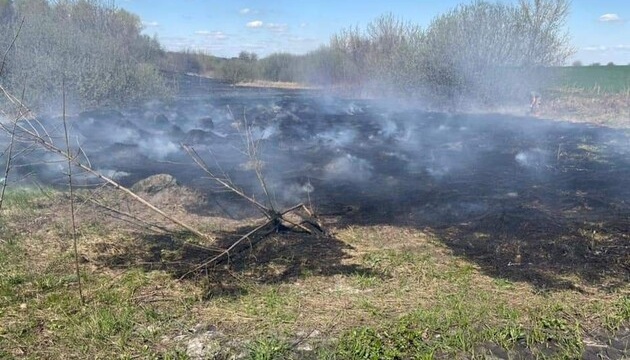 In the three border regions liberated from Russian invaders, shelling from the Russian side is regularly observed. At the same time, the border guards continue to equip the necessary positions, control posts, and other fortifications near the border.
As Ukrinform reports, Andriy Demchenko, spokesman for the State Border Guard Service of Ukraine, said this on a national air, answering a question about provocative shelling by Russian troops on the border.
"There are three regions where the Armed Forces drove out the enemy – Kyiv, Chernihiv, Sumy. However, we are recording constant provocative shelling from the territory of Russia – precisely within the Chernihiv and Sumy regions. This happens almost daily," Demchenko said.
For shelling, the enemy uses mortars, automatic grenade launchers, and other weapons, so that the shells fall both near the border and several kilometers from it. This poses a danger to both local residents and the military personnel of the Armed Forces of Ukraine, border guards, who went to the direction of the border and took it under control.
Demchenko recalled that at the present time the classical border protection does not take place due to shelling and the danger of mining the area. At the same time, control is provided, the necessary positions, control posts and other fortifications are being equipped for the service of the Ukrainian military.
The spokesman also stressed that there are additional regime restrictions for local residents. In particular, it is forbidden to move near the border on the territory within a 1 km interval of terrain, except for settlements adjacent to the border. It is also prohibited in the border areas on the territory of a strip of 20 km for recreation, fishing and staying in a forest area.
As Ukrinform reported, on May 4, during the day, border guards recorded mortar and grenade attacks from the Russian side on the border areas of the Sumy and Chernihiv regions.
Photo: Dmitry Zhivitsky Sumy OVA/Telegram