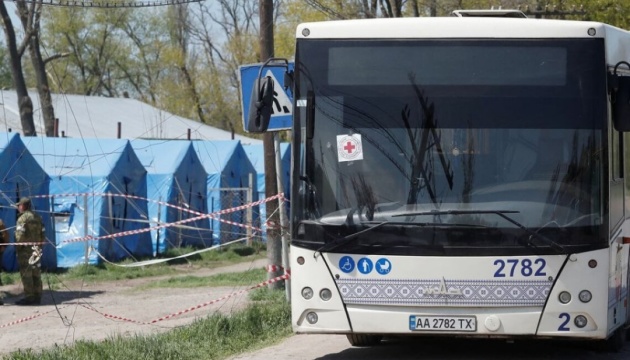 177 people got to Zaporozhye from Mariupol along the "green corridor".
This was reported by an Ukrinform correspondent from the meeting place of the settlers in Zaporozhye.
"Today, 177 people were evacuated from Mariupol in Zaporizhzhia along the" green corridor ", including 37 from Azovstal, 140 from Mariupol," Zlata Nekrasova, deputy chairman of the Regional State Administration, said.
According to the head of the Zaporozhye regional military administration Oleksandr Starukh, there have been no "green corridors" since March. During this time, more than 110,000 residents of Mariupol and more than 150,000 residents of the Zaporozhye region were evacuated.
See also: President: Ukraine is preparing the second stage of evacuation from Azovstal to save the wounded and doctors
As Ukrinform reported, on May 7, the evacuation of civilians – women, children and the elderly – who were in the shelters of the Azovstal plant in Mariupol, ended.
On the territory of the plant, which Russian troops are constantly firing from all types of weapons, including aircraft and naval artillery, and trying to storm, the Ukrainian military is holding the line. Among them, several hundred are wounded, while there is an acute shortage of medicines.
President Volodymyr Zelensky said that the Ukrainian authorities are working on diplomatic options to rescue the Ukrainian military stationed on the territory of the Azovstal metallurgical plant.