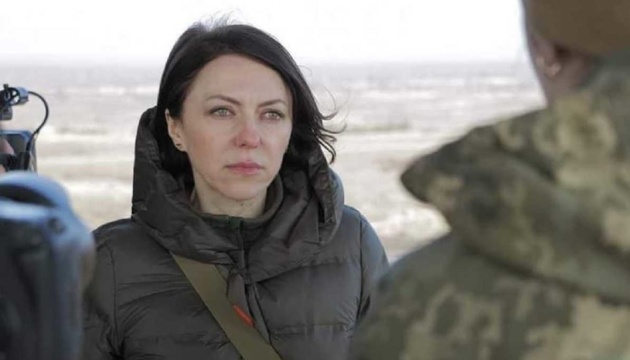 The Western world has united to support Ukraine in the war against Russia, and in the near future it will be tangible
Deputy Defense Minister Anna Malyar said this on United News TV, Ukrinform reports.
"In this war of Western civilization, which we represent, with medieval barbarism, which Russia represents, in order for civilizational values ​​to win, it is important for the Western world to join and help. Its help plays an extremely important role, because this is the key thing. And the Western world has finally united in this assistance, and, believe me, in the near future it will be quite noticeable," Malyar said.
According to her, since the beginning of the invasion, the attitude of Western partners to Russian aggression in Ukraine has changed radically. Today, the West clearly understands that Ukraine – with or without help – will stand to the last.
See also: Russian army fails to advance deep into Ukraine – Ministry of Defense
On February 24, Russian President Putin announced the start of the invasion of Ukraine. Russian troops are shelling and destroying key infrastructure facilities, conducting massive shelling of Ukrainian cities and villages using artillery, multiple rocket launchers and ballistic missiles.
Martial law was introduced in Ukraine and general mobilization was announced.
Photo: Ministry of Defense