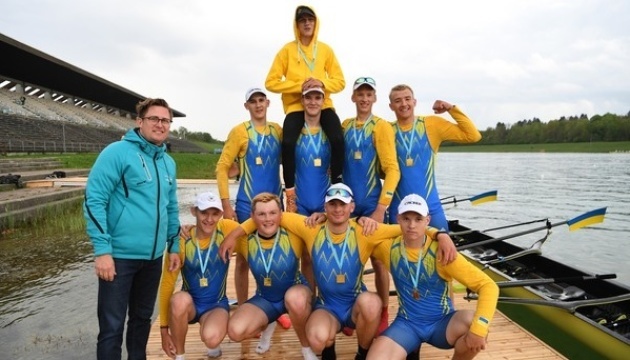 The crew of the Ukrainian G8 became the winner of the international junior regatta held in Munich (Germany).
Kirill Furs, Vyacheslav Khrushch, Roman Rudenko, Roman Pokryshka, Evgeny Sotnikov, Pavel Bolotov, Nikita Oliynyk, Mark Gaidar (helmsman – Pavel Subit) won the gold on the first day of the competition, Ukrinform reports.
On the second day of the regatta, Ukrainians won silver medals.
See also: Ukrainian rower Dimchenko won two gold medals at the regatta in Italy
The next start for domestic representatives of rowing will be the European Junior Championship, which will be held on May 21-22 in the city of Varese (Italy).
Photo: rowingukraine.org.