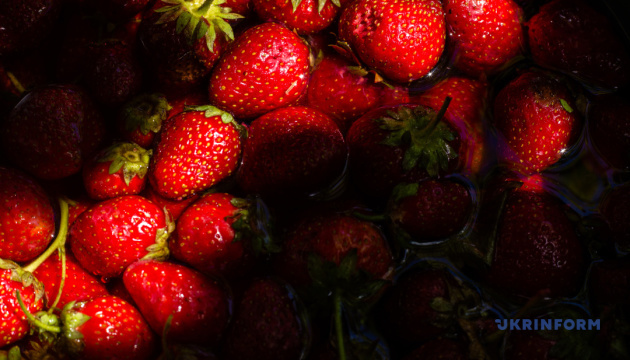 In Ukraine, strawberries are rapidly becoming cheaper: over the past week, prices have fallen by an average of 36%.
About this, according to Ukrinform, writes agronews.ua with reference to EastFruit project analysts.
A sharp decrease in prices is facilitated by an increase in the supply of domestically produced berries.
"During the whole week, the weather conditions in the main production regions were favorable for picking berries, so the volume of strawberries on the market is growing very quickly," the report says.
According to analysts, prices for strawberries in Ukraine have fallen by an average of 36% over the past week alone. Even on the eve of last weekend, Ukrainian farmers refused to sell strawberries from film greenhouses for less than 100-130 UAH/kg (3.42-4.44 USD/kg), but already at the beginning of this week, when the southern regions began to massively pick berries from summer greenhouses, prices for it immediately fell to UAH 50-100/kg ($1.71-3.42/kg).
See also: Ukraine stocked up on necessary products – Nemchinov
Key market players predict a further reduction in the price of strawberries in connection with the start of harvesting strawberries from open ground by farms.
As reported, Russia is taking out stolen food on a large scale from the temporarily occupied territories of Ukraine. The Main Intelligence Directorate under the Ministry of Defense also reports that, in addition to grain, the invaders are exporting to Crimea large volumes of vegetables stolen in Ukraine – beets, potatoes, cabbage.