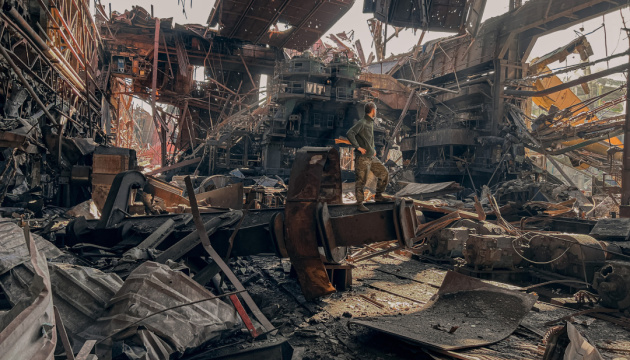 Dmitry Kozatsky's film "Mariupol Fortress. The last day at Azovstal", who himself was one of the fighters of the Azov regiment, headed the press service of the regiment and spent 84 days at the steel plant with his brothers.
According to Ukrinform, this film was placed in Telegrams Advisor to the Mayor of Mariupol Petr Andryushchenko.
The film, created by Orest (Dmitry Kozatsky), the footage of which he captured the day before his captivity, shows the metallurgical plant from the inside, destroyed by Russian bombs from the sky, constant artillery shelling from the ground and rockets from the sea. Twisted metal bars, slats, various destroyed industrial structures, and the open sky is visible in the holes of a bombed-out industrial structure.
"The last day at Azovstal. The video was edited by BABYLON'13 on the basis of the materials provided by the Garrison of Mariupolfilm," it is written below on the frames of the film. And it is also noted: "We are all indebted to our Defenders of Mariupol. Their feat and heroism do not have sufficient words.
See also: Zelensky told with whom he negotiated the withdrawal of fighters from Azovstal
As reported, Ukrainian defenders held the defense of Mariupol for more than 80 days. On May 16, the evacuation of Ukrainian defenders from the Azovstal steel plant blocked by Russian invaders began. More than 50 seriously wounded soldiers were evacuated to a medical facility in Novoazovsk to provide medical care. More than 200 people were taken to Yelenovka through the humanitarian corridor. For further return home, an exchange procedure will be carried out.
Photo: Dmitry "Orest" Kozatsky, Azovstal