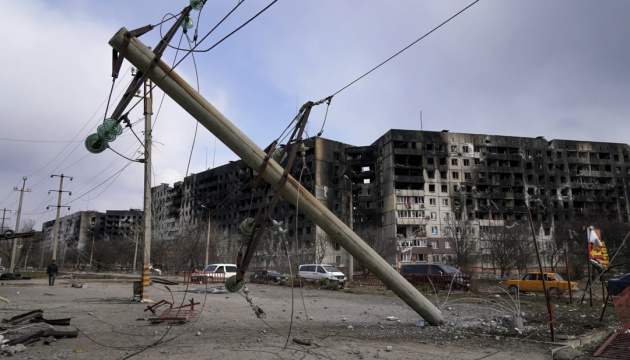 In Mariupol, the Russian invaders canceled the summer holidays at schools in order to "prepare" the children for the Russian curriculum.
This was reported in Telegrams Advisor to the Mayor of Mariupol Petro Andryushchenko, Ukrinform reports.
"The occupiers announced the extension of the school year until September 1. That is, without holidays. The main goal is de-Ukrainization and preparation for the school year according to the Russian program. Children will be taught Russian language and literature, Russian history and mathematics all summer long Russian," Andryushchenko said.
See also: Invaders began handing out Russian passports in Mariupol
According to him, the Russian invaders are planning to open 9 schools. However, only 53 teachers have been found and convinced so far. "Six teachers per school is a vivid illustration of Russian education in Mariupol during the occupation," the mayor's adviser said.
Read also: Russians open another filtration point in Mariupol
As Ukrinform reported, the Russian military in the occupied territories is seizing textbooks of Ukrainian history and literature from libraries.
Photo: Stringer, Anadolu Agency