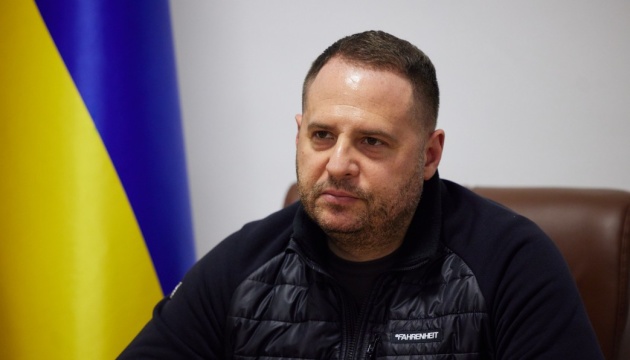 The "Sanctions Group" under the Office of the President plans to soon submit a document on individual sanctions against Russians with an appropriate mechanism of action.
This was announced by the head of the OP Andrey Yermak in Telegramsreports Ukrinform.
"The EU initiative to simplify the seizure of the assets of Russian oligarchs who fell under sanctions and their redistribution for Ukraine is a very right thing. The McFaul-Yermak group will soon present our third document, which deals with individual sanctions with an appropriate mechanism of action," Yermak said.
Read also: Bankovaya expects EU not to ease sanctions against Russia to unblock ports
As Ukrinform reported, on March 29, President Volodymyr Zelensky announced the creation of a group of experts under the Presidential Office to analyze the impact of the sanctions applied against the Russian Federation.
The group is headed by Head of the Office of the President Andriy Yermak and Director of the Freeman-Spogli Institute for International Studies (FSI), former National Security Adviser to the President of the United States, Ambassador Michael McFaul.
On April 20, an international expert group presented an Action Plan to increase sanctions pressure on the Russian Federation, and on May 10, an Energy Sanctions Roadmap containing recommendations for imposing restrictions against the Russian Federation.
Photo: OP