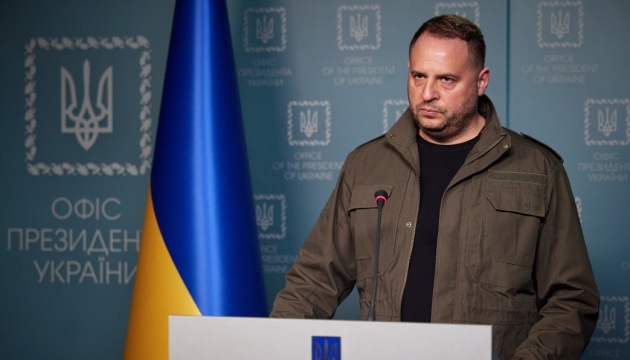 With ultimatums about the need to pay for gas in rubles, Russia is trying to split the unity of the European Union, every concession to the Russians is perceived by the Kremlin as weakness.
Therefore, Ukraine will continue to insist on sanctions against the Russian Gazprombank, Head of the Office of the President Andriy Yermak said in a message on Telegram channelaccording to Ukrinform.
"That is why we propose sanctions against Gazprombank and the entire banking system of the Russian Federation. Russia is trying to split the unity of the EU through ultimatums. Those who make concessions to Moscow today increase the risk for their countries in the future. Gas is Moscow's weapon. Just like oil. And any concession in Russia is perceived only as weakness. We will continue to work diplomatically to ensure that all countries of Europe understand this," he said.
At the same time, Yermak cited data from Politico, which published a list of companies that could make ultimatum concessions to Moscow on paying for gas in rubles by opening accounts with Gazprombank.
According to him, the Polish company PGNiG, the Bulgarian Bulgargaz and the Finnish Gasum refused to pay in rubles, so the deliveries were stopped, but some companies, according to Politico, could agree to Russia's terms.
As reported, in late March, Russian President Putin signed a decree according to which countries that have imposed sanctions on Russia for armed aggression against Ukraine must pay for gas in rubles, and not in dollars or euros. Most EU countries that buy gas from Russia in euros have refused to do so. The European Commission considered Moscow's ultimatum illegal. After that, Russia stopped gas supplies to several EU countries, in particular Poland.
Photo: OP