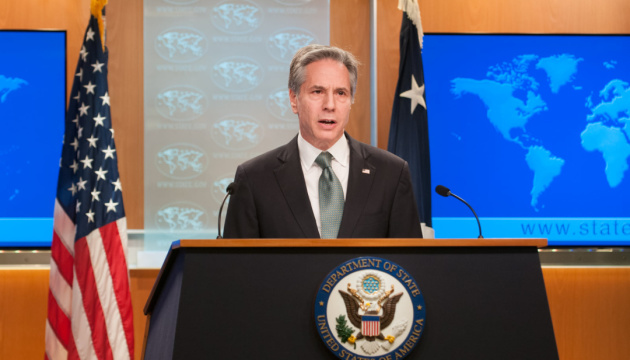 The United States on Wednesday announced a new military aid package for Ukraine that would provide additional advanced weapons, including more advanced missile systems.
As an Ukrinform correspondent reports, US Secretary of State Anthony Blinken said this during a joint press conference with NATO Secretary General Jens Stoltenberg, who is on a visit to Washington.
"This morning, President Joe Biden announced a significant new security assistance package to equip Ukraine with additional capabilities and advanced weaponry – exactly what they need to protect the country from Russian aggression," he said, noting that it was about " more advanced missile systems so they can hit key targets on the Ukrainian battlefield from longer distances."
See also: US will give Ukraine weapons needed by the Armed Forces of Ukraine in the current phase of hostilities – White House
According to him, the United States is acting quickly so that Ukraine has the opportunity to repel Russian aggression and take a stronger position at the negotiating table.
All US allies in NATO are involved in securing Ukraine, the Secretary of State stressed.
He noted that the Russian government and its henchmen are experiencing serious consequences due to unprecedented sanctions, export controls and diplomatic pressure.
See also: US will not put pressure on Ukraine to make territorial concessions to aggressor – Biden
Blinken stressed that the war against Ukraine united NATO and led to increased protection for the members of the Alliance themselves. "They see what is happening in Ukraine as a direct attack on the foundations of their own peace and security. That is why we will continue to support a democratic, independent, sovereign Ukraine until this terrible war is over," he stressed.
As Ukrinform reported, US Secretary of State Anthony Blinken discussed with Italian Foreign Minister Luigi Di Maio issues of supporting Ukraine against the backdrop of Russian aggression, as well as measures to reduce the impact of the global food crisis, which has intensified due to the war.