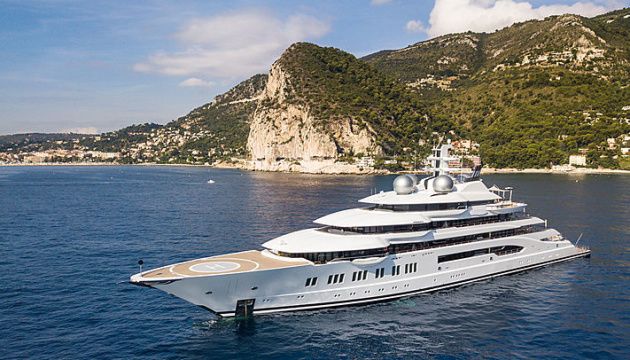 The Supreme Court of Fiji declared it inappropriate to keep the seized yacht Amadea, which allegedly belongs to the sanctioned Russian oligarch Suleiman Kerimov.
According to Ukrinform, this is reported by Reuters.
The court has ruled that the superyacht must be removed by the United States from the island nation because it is too costly for Fiji's treasury to keep it in custody while the forfeiture legal proceedings take place.
The 106-metre, $300 million yacht Amadea, allegedly owned by Russian oligarch Suleiman Kerimov, arrived in Fiji on April 13 after an 18-day crossing from Mexico and was arrested.
See also: Yachts of Russian oligarchs turn off geolocation to avoid arrest – media
The US, EU and UK have imposed personal sanctions against Suleiman Kerimov because of Russia's invasion of Ukraine.
According to the Freeze and Seize Task Force, since the beginning of Russia's invasion of Ukraine, the EU has already frozen the assets of Russian and Belarusian oligarchs for almost 30 billion euros, and this work continues.
Photo: superyachttimes.com