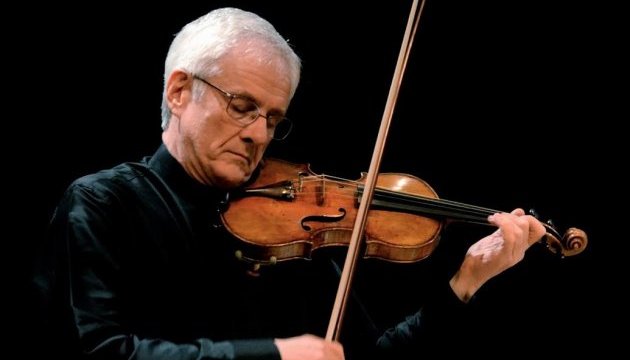 There is an increased interest in Ukrainian art in the world, in particular music.
This was noted by the famous violinist – virtuoso Oleg Krysa in interview Ukrinform.
"In many large cities of different countries, concerts of Ukrainian musicians with Ukrainian music are already taking place. Interest in Ukraine is shown by foreign radio and television," he said.
According to his conviction, music should live and lives, no matter what.
"Music lives on no matter what, even in war. You know that my teacher David Ostrakh lived in Moscow. During the years of World War II, from time to time, to tell the world that music and performers exist, he played live for the radio. We are doing it now – presenting the best pieces of music when Ukraine is wounded by the war," Krysa said.
At the same time, the musician expressed the hope that someday culture will cease to be the "last step" of the budget.
"Maybe the time will come when the rulers will understand what an important thing culture is. We will continue to prove it," he said.
Read also: Oleg Krysa, virtuoso violinist
As reported, on February 24, 2022, Russia launched a full-scale invasion of Ukraine, which continued the military aggression that has been ongoing since 2014. The troops of the Russian Federation carry out massive bombing and shelling of Ukrainian cities and villages, unleashed mass terror against the civilian population in the temporarily occupied territories.
To date, more than 380 cases of destruction or damage by Russian invaders of cultural heritage sites on the territory of Ukraine have been recorded.
According to the Minister of Culture and Information Policy Oleksandr Tkachenko, the cost of restoring cultural monuments damaged as a result of hostilities can reach billions of euros.