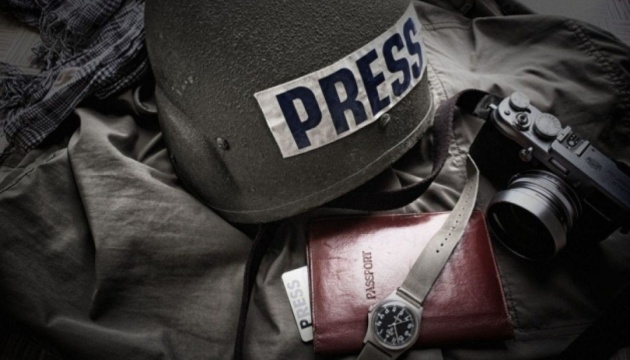 The journalistic team of the popular German publication Bild came under fire on the outskirts of Lisichansk.
This is stated in Bild videoreports Ukrinform.
As noted, since the beginning of the full-scale war, Bild Vice President Paul Ronzheimer has regularly worked in Ukraine. The other day he is in the Donbas together with photographers Georgos Mutafis and Vadim Moisenko.
When the journalists were leaving Lisichansk, which is trying to encircle the Russian army, their car was fired upon. Everything was captured on video.
"This highway is probably the most dangerous in Ukraine… the Russians regularly shoot at it, because it is the only road out of the city," says Ronzheimer after a bullet flies over his head.
See also: Journalists Chernov and Maloletka received the DW Award for Freedom of Speech
All three remained unharmed. The window of the car was broken, at the height of the head. If the journalist hadn't leaned over, the bullet could have hit him.
It is not yet known whether the journalists' car was deliberately fired at, the newspaper notes. The road to Lisichansk has been shelled more than once recently. A French reporter died in the area two weeks ago.