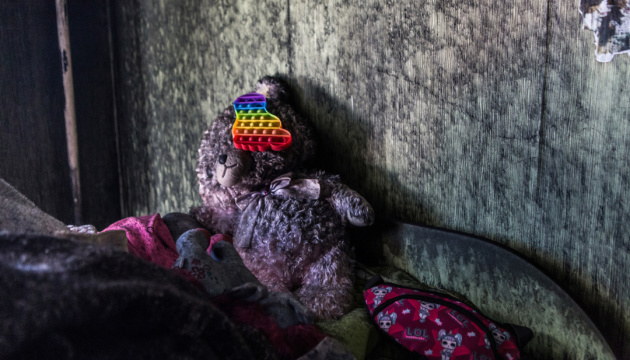 In Ukraine, as a result of a full-scale armed aggression of the Russian Federation, 339 children were killed.
According to Ukrinform, the Office of the Prosecutor General announced this in Telegrams.
"As of the morning of June 25, 2022, more than 950 children suffered in Ukraine as a result of the full-scale armed aggression of the Russian Federation in our state. According to official information from juvenile prosecutors, 339 children were killed and more than 611 were injured," the report says.
The data is not final, as work continues to establish them in places of active hostilities, in temporarily occupied and liberated territories.
Children suffered the most in the Donetsk region – 335, Kharkiv – 179, Kyiv – 116, Chernihiv – 68, Lugansk – 55, Kherson – 52, Mykolaiv – 48, Zaporozhye – 31, Sumy – 17.
During the recording of criminal offenses, it became known that as a result of an air attack by the troops of the Russian Federation on March 9, a family along with their 14-year-old son died in Izyum, Kharkov region.
It also became known that a 16-year-old boy was wounded on April 6 as a result of artillery shelling by Russians in the village of Olkhovka, Kharkov district, Kharkov region.
Due to the bombing and shelling by the armed forces of the Russian Federation, 2061 educational institutions were damaged, of which 213 were completely destroyed.
As Ukrinform reported, on June 22, Russian invaders shelled the village of Pechenegy in the Kharkiv region and wounded, according to preliminary data, seven people, including two children.