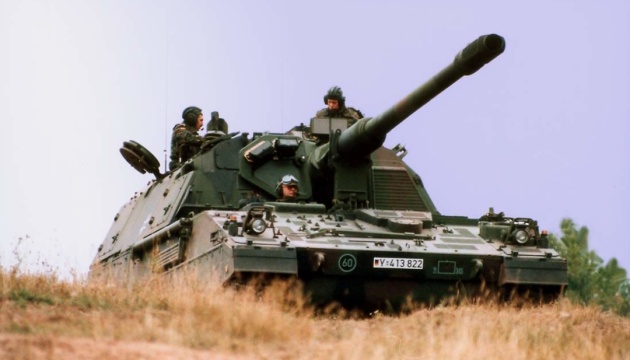 Italy will supply Ukraine with heavy weapons similar to the howitzers provided to Kyiv by Germany and the Netherlands, Dutch Prime Minister Mark Rutte said on Wednesday, urging other NATO partners to step up arms supplies.
According to Ukrinform, this is reported by Politico.
Answering a question from a media resource on the sidelines of the NATO leaders' summit in Madrid, Rutte noted that "the difficult military situation in eastern Ukraine is of great concern today," where Russian troops have been slowly but steadily advancing in recent weeks. "It is extremely important that Ukraine receive a sufficient number of heavy weapons systems," he stressed.
See also: Germany began training the Ukrainian military to manage the Mars MLRS
Rutte noted that Germany and the Netherlands had already stepped up their involvement in the supply of weapons, announcing the provision of six modern Panzerhaubitze-2000 howitzers to Ukraine, in addition to 12 of the same artillery mounts that the two countries delivered last week.
According to him, "Italy also decided to contribute."
Regarding the artillery systems that the Italians can provide to Ukraine, he noted that "we have yet to find out" whether it will be Panzerhaubitze. "In addition to what the Netherlands and Germany are doing, they will supply similar materials," he explained, citing Rome's statements.
See also: Canada and Italy will continue to support Ukraine
Rutte also chided other NATO allies for not providing Ukraine with enough heavy weapons, without specifying which countries they mean.
"You see that there are still countries in the NATO zone that are hesitant" to supply heavy weapons to the Ukrainian army, he said, declining to name them. "Everyone understands perfectly well who they are talking about," he added.
Read also: An initiative to support Ukrainian artists has been launched in Italy
According to him, "it is extremely important that all countries that have something on the shelf deliver it" to Ukraine. "This may mean that in the coming months they will not be able to fully defend their own territory, but right now it is important that we give priority to Ukraine."
German Foreign Minister Annalena Berbock told a NATO summit that an additional six Dutch and German artillery mounts could be delivered immediately, as the Ukrainian military had already been trained to do so.
As previously reported by the agency, Ukrainian crews began to master control in Germany Mars multiple launch rocket systems.