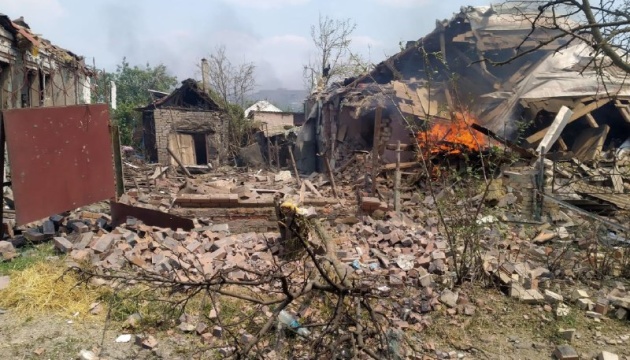 In Donbass, Russian shelling killed seven civilians, including one child.
Wrote about it in Telegram Head of the Donetsk Regional Military Administration Pavlo Kirilenko, Ukrinform reports.
"A hard Sunday in the Donetsk region – rocket attacks and shelling throughout the region. Our largest cities – Kramatorsk and Slavyansk – suffered the most today. Slavyansk was subjected to massive shelling during the day – six people were killed, including a child, 19 were injured. About 40 residential buildings. We are still establishing the entire scale of the damage caused," Kirilenko wrote.
The invaders fired at Kramatorsk twice from "Tornados": during the day they damaged the hotel and housing complex, in the evening they broke the road, got into the school and the territory of the kindergarten and clinic. According to preliminary information, one person was injured.
The residential quarter of Avdiyivka and the AKHZ are under fire again. One death is known to be true.
See also: Russians seized Zolotarevka in the Lisichansk direction
The Russians actively fired on the Ilyinovskaya bulk: Ekaterinovka, Tarasovka, Novopoltavka and Kleban-Byk suffered.
In just a day in the Donetsk region, the Russians killed at least seven civilians, wounded at least 20.
As Ukrinform reported, after heavy fighting for the city of Lysychansk, Luhansk region, the Armed Forces of Ukraine were forced to withdraw from their positions and lines.
Photo: Pavel Kyrylenko, Telegram