Brazilian law enforcers have extradited 'Ndrangheta mafia boss Rocco Morabito, who is considered one of the world's leading drug dealers, to Italy.
According to Ukrinform, this is reported by ANSA.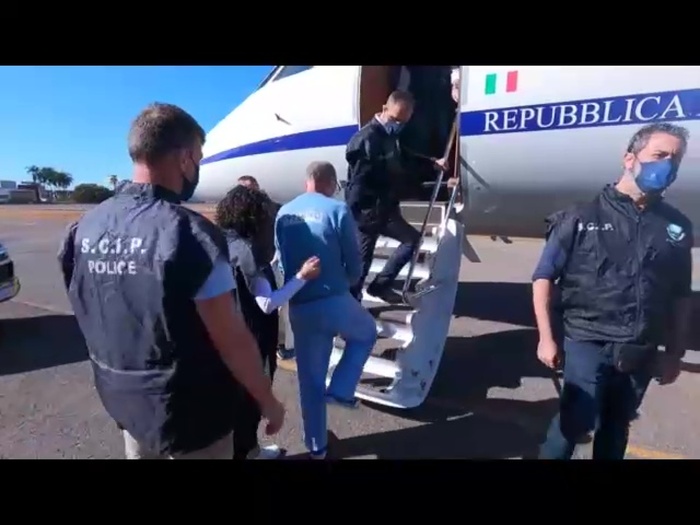 The plane from Morabito landed in the morning at Rome's Ciampino airport.
It is noted that the 56-year-old mafia boss was detained in May 2021 by the Brazilian Federal Police in Joao Pessoa, along with fellow mafia 'Ndranguette and former mafia fugitive Vincenzo Paschino.
The operation was carried out with the support of the Italian Carabinieri, the FBI and the US Drug Enforcement Administration (DEA).
See also: Germany and Italy detained more than 30 mafiosi from the 'Ndrangheta group
Morabito was sentenced in Italy to 30 years in prison.
The 'Ndrangheta is a large Italian organized crime group based in Calabria. Although not as famous as the Sicilian Cosa Nostra and the Neapolitan Camorra, the 'Ndrangheta is one of the most powerful criminal organizations in the world.
See also: In Brazil, the mafia blocked the whole city
As Ukrinform reported, in June, the Spanish police detained the Calabrian mafia boss 'Ndrangheta Vittorio Raso, who escaped from law enforcement officers in 2020 and was wanted.