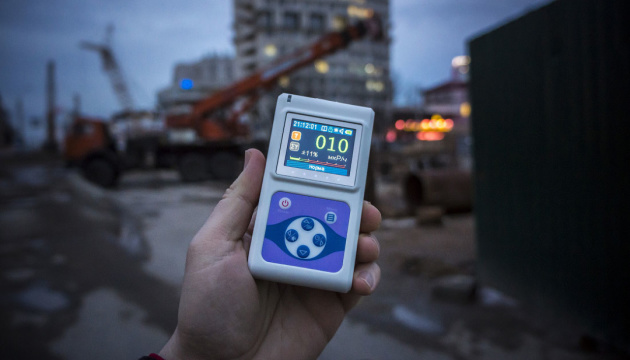 A humanitarian cargo with personal protective equipment, dosimetric and radiometric devices arrived on Wednesday at the State Nuclear Regulatory Commission and SE NNEGC Energoatom from Australia and France.
According to Ukrinform, this is stated in a press release, which is at the disposal of the agency.
This assistance is provided to Ukraine within the framework of the IAEA Response and Assistance Network (RANET) in accordance with the provisions of the Convention on Assistance in the Event of a Nuclear Accident or Radiological Emergency.
On April 22 and April 28, 2022, on the recommendation of the IAEA, the State Inspectorate for Nuclear Regulation of Ukraine and the State Emergency Service of Ukraine, as the competent authorities for the notification and assistance conventions, sent requests to the IAEA Incident and Emergency Center (IEC) regarding obtaining equipment and protective equipment necessary to support nuclear safety, physical protection, emergency preparedness and safeguards in the context of the full-scale military aggression of the Russian Federation against Ukraine, which has been ongoing since February 24, 2022.
See also: It is impossible to guarantee the safety of the IAEA mission at the Zaporozhye NPP while the invaders are there
Within the framework of the RANET mechanism, 12 countries have already offered assistance to Ukraine – Australia, the USA, Romania, Hungary, France, Germany, Sweden, Israel, Japan, Canada, Switzerland, and Spain. The recipients of such assistance are the operating organizations of nuclear installations and storage facilities for radioactive waste disposal, other licensees in the field of nuclear energy use, as well as central and local executive authorities, which, according to the law, are responsible for ensuring nuclear and radiation safety.
The RANET was established by the IAEA as an operational tool to support the practical implementation of the Convention on Assistance in the Event of a Nuclear Accident or Radiological Emergency. RANET is an integrated system for the coordination of international assistance, which provides the organization of operational assistance in consultations (response experts) and training, the provision of the necessary equipment and materials, the departure of qualified personnel to the scene of incidents, etc.