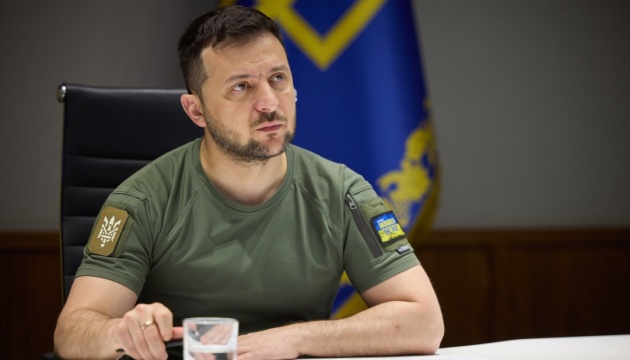 the Russian Federation stole and took out of Ukraine about 200 thousand children, the final data is still unknown.
This was stated by President Volodymyr Zelensky during speeches at an international conference in The Hague, Ukrinform reports.
"It is still being established how many children were abducted by Russian forces and taken out of Ukraine. The preliminary figure is terrible: about two hundred thousand children," he said.
The head of state stressed that as a result of Russian aggression, tens of thousands of Ukrainians were killed, tortured, maimed, and millions of people were deported to Russia or left homeless due to hostilities.
"The world saw what happened in Mariupol and Bucha, the world sees the Russian missile terror literally on the air. Everyone can see how Russian artillery burns cities in Donbas and destroys civilian infrastructure in Kharkiv and in the south of our state," Zelensky said.
See also: Zelensky about the Russian terrorist attack in Vinnitsa: People could not do this, they are cattle
As reported earlier, the President informed that Russia forcibly removed two million people from Ukraine, including several hundred thousand children, and tens of thousands more Ukrainians are in filtration camps in the temporarily occupied territories.
On July 14, The Hague is hosting an international conference to coordinate the efforts of the international community aimed at investigating the crimes committed by Russia in Ukraine and ensuring justice.
Photo: OP