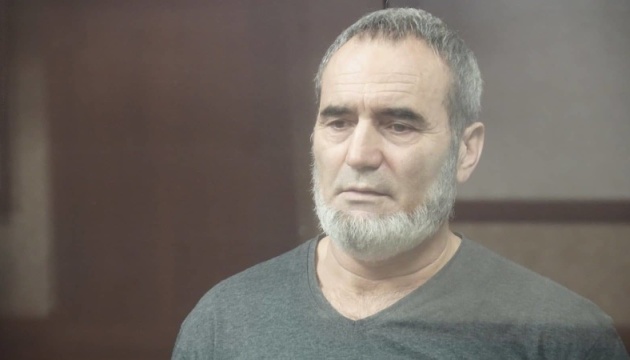 Political prisoner Azamat Eyupov transferred 4 cases of ischemic stroke to the pre-trial detention center, his lawyer asks to place the client in a hospital for life-saving treatment.
About this in Facebook Crimean Solidarity reports, Ukrinform reports.
"Lawyer Emil Kurbedinov reported that 59-year-old political prisoner Azamat Eyupov suffered 4 cases of ischemic stroke in the pre-trial detention center, and did not suffer from osteochondrosis, as he was previously diagnosed by the doctors of the penitentiary institution," the report says.
The conclusion was provided after an independent examination in the hospital, where Eyupov was placed at the request of his lawyer.
See also: After the de-occupation of Crimea, Russian "settlers" will have to leave the peninsula – Tasheva
In this regard, Kurbedinov asks the pre-trial detention center to provide the necessary assistance to Eyupov and place him in a hospital for life-saving treatment. The defender additionally pointed out that all material expenses are ready to be covered by the relatives of the defendant.
As reported, Eyupov was detained on February 17, 2021 in the city of Belogorsk. On that day, FSB officers searched the houses of Crimean Tatars in Belogorsk, Bakhchisarai, Simferopol, Sevastopol and Sovetsky District, followed by the arrest of seven people, one of whom was later released.
Eyupov is charged with Part 1 of Article 205.5 of the Criminal Code of the Russian Federation (organization of terrorist activities), for which he faces 15 to 20 years in prison. The Crimean Tatar is accused of being a member of the Islamic political party Hizb ut-Tahrir, recognized as terrorist in Russia, but acting without restrictions at the level of the national legislations of many countries of the world.
See also: Crimean Tatars again became the object of information terror of Russians – JRC
On July 5, 2022, the Southern District Military Court in Rostov-on-Don demanded that Azamat Eyupov, a 59-year-old activist from Crimea, be found guilty. The prosecution asks for him 17 years in a strict regime colony with the first 3 years in prison and another 1 year and 6 months of restriction of freedom of movement in the wild.
Photo: Crimean Solidarity