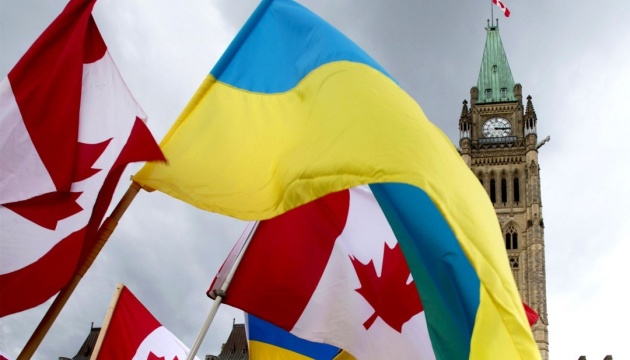 Canada has allocated $6 million to implement a number of projects to improve nuclear security in Ukraine.
According to an Ukrinform correspondent, this is stated in message on the Twitter page of the Permanent Mission of Canada to the United Nations.
"To help improve nuclear security in Ukraine, Canada has committed $1 million to the IAEA to strengthen security and precautions at Ukrainian nuclear facilities. Also $5 million from the US State Department to help Ukraine identify and respond to illegal nuclear transports on its territory," the Canadian office said.
See also: Russia scares the West with a catastrophe at the ZNPP to deter military aid to Ukraine – ISW
The diplomatic mission also emphasized that "the occupation of the ZNPP exposes the population of the world to danger."
"Further destabilization by Russian forces not only increases the risk of incident or unintentional damage, but also makes the diversion of nuclear materials more likely," the ministry said.
To help strengthen #NuclearSecurity in Ukraine, has provided:

$1M to @iaeaorg to strengthen security, safety and safeguards at nuclear facilities

$5M to @StateDept to help detect and respond to illicit nuclear trafficking in its territory pic.twitter.com/Jrj8squ7mw

— Canada Mission UN #StandWithUkraine (@CanadaUN) August 3, 2022
As Ukrinform reported, on Wednesday IAEA Director General Rafael Grossi expressed concern about the situation at Zaporozhye NPPcaptured by Russian forces.
See also: Blinken on the situation at the ZNPP: Russia has taken the concept of "human shield" to a terrible level
According to him, "all nuclear security measures" were violated there, since the station is in a zone of active hostilities and came under fire at the beginning of a full-scale Russian invasion of Ukraine.