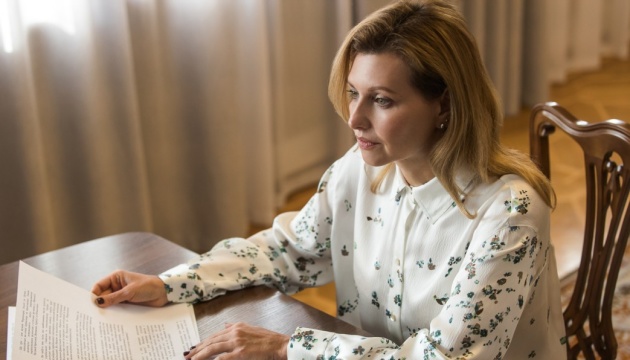 This was announced by the First Lady of Ukraine Elena Zelenska in Telegramsreports Ukrinform.
The "Album of barrier-free solutions" will be adapted to the requirements of wartime," she informed.
The President's wife recalled that last year this manual was created to show how the urban environment can be friendly to all people. However, in her opinion, barrier-free during the war is also a matter of security and rehabilitation, so it was decided to update the "Album".
Read also: Red Cross to pay aid to Ukrainian veterans with disabilities
Zelenska stressed: "Now we are not just recommending which door will be convenient for groups with limited mobility. We are thinking: which door cannot be used to evacuate the wounded? What type of glass is safer if it is knocked out by an explosive wave? among migrants? How can shelters be made comfortable for them as well?"
She stated that the developers, the team of the urban bureau Big City Lab, will definitely take these issues into account in the "Album of barrier-free solutions" so that those who will rebuild Ukrainian cities after the war adhere to the principles of barrier-free.
Read also: Hotline launched for veterans and their families
As Ukrinform reported, last year the "Album of Barrier-Free Solutions" was created as part of First Lady Olena Zelenska's "Without Barriers" initiative. Its developers are the Big City Lab company, together with the Ministry for the Development of Communities and Territories and the Barrier-free public organization, with the support of the Integrated Urban Development in Ukraine II project, which is carried out by the German government company Deutsche Gesellschaft für Internationale Zusammenarbeit (GIZ) GmbH with funding from the German governments and Switzerland.
The Barrier-Free Solutions Album is a practical guide that recommends and illustrates with examples how the urban environment can be "friendly" to people with limited mobility, in particular to people with temporary or permanent injuries and disabilities, adults with young children, the elderly, people with disabilities etc.