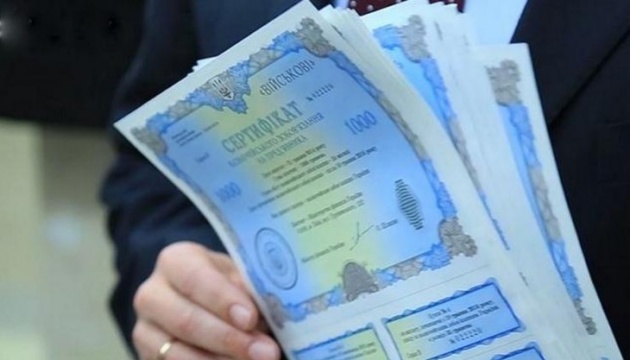 Citizens of Ukraine will be able to quickly buy domestic government bonds through the Diya application, thus it will be possible to help the country with financing the state budget deficit.
Rostyslav Shurma, Deputy Head of the Office of the President, announced this on the air of the telethon, Ukrinform reports with reference to zn.ua.
"We will offer a digital product, where through Diya, in a few clicks, every citizen of Ukraine will be able to buy military bonds. The purchase will take no more than 1.5 minutes," he said.
According to Shurma, the issue of an easy and quick purchase of government bonds will be resolved in the coming weeks.
See also: Getmantsev says the last government bonds auction was the most successful
The official is sure that government bonds should be of interest to the population, since the rate on them is higher than that offered by commercial banks on deposits, and reliability is also higher.
The Government believes that potentially more than UAH 400 billion, which the population now holds in bank accounts, is a source of investment in government bonds.
As the agency previously reported, since the beginning of March, the National Bank has purchased military government bonds for 225 billion from the government.