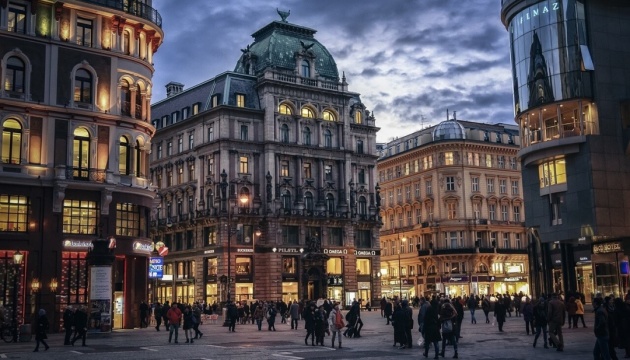 The Austrian Federal Railways (ÖBB) has decided to extend the period of free travel for Ukrainians until the end of October.
According to Ukrinform, this was reported on Facebook pages Embassy of Ukraine in Austria.
"Thanks to the efforts of the Embassy of Ukraine in the Republic of Austria, with the support of Austrian politicians and representatives of public organizations, it was possible to obtain a positive decision from the Austrian Federal Railways (ÖBB) to extend the period of free travel until the end of October for Ukrainians," the report says.
It is noted that the embassy, ​​together with politicians and government agencies, is working to further resolve the issue of affordable travel for Ukrainian citizens who are in Austria for protection.
See also: Austrian Railway canceled free travel for Ukrainians, with one exception
At the same time, the city authorities of Vienna also announced the extension until the end of October of free travel in public transport in the capital of Austria.
At the same time, from November, Ukrainians will need to buy a valid ticket for each trip in public transport (metro, buses, trams, urban railway) in the "Vienna Lines" ("Wiener Linien").
Children under 6 years of age do not need a ticket on public transport in Vienna. Students in most schools are eligible for free student travel. This means that they are entitled to cheap "Jugendtickets" for 19.60 euros (for weekday travel between school and home in Vienna during one academic year from 1 September to 15 September of the following year) or TOP-Jugendtickets for 79.00 euro (for use by all public transport in Vienna, Lower Austria and Burgenland for one year).
See also: Austria does not recognize pseudo-referenda, as well as attempts to annex the territory of Ukraine
Also from November 2022 free ticket "Not-Ticket Ukraine» for trains of the "Austrian Federal Railway" (ÖBB) will only be available for the first entry into Austria or transit (trains from Breclav, Bratislava or Hegyesalom to a destination in Austria or to border stations in the direction of Germany, Switzerland and Italy).
As Ukrinform reported, earlier the Austrian Federal Railways and Vienna Lines announced that free travel for Ukrainians in public transport in Vienna will be canceled from October 1.