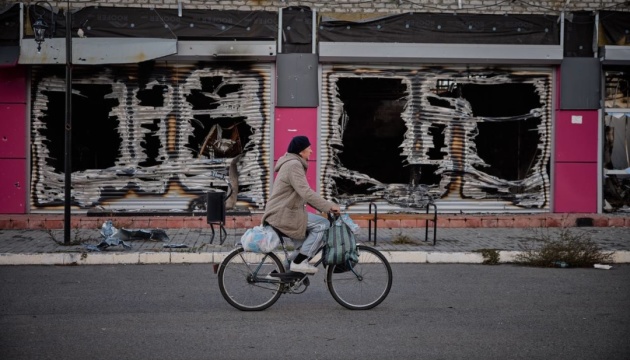 President of Ukraine Volodymyr Zelensky showed the consequences of the presence of Russian troops in the recently liberated city of Liman, Donetsk region.
According to Ukrinform, the head of state announced this in his Telegrams.
"This is what the occupier left behind in the Ukrainian Liman. The aggressor state destroys everywhere in the occupied territory any foundations of life: the economy, the social sphere, culture," he said.
Zelensky stressed that there is only one way to stop this: to liberate the lands seized by Russia. "And we are confident that the entire territory of our state will be liberated from the enemy – the enemy not only of Ukraine, but of life itself, humanity, law and truth," the President added.
As Ukrinform reported, on October 1, the Ukrainian Defense Forces liberated Liman from Russian invaders and took control of the city.
On October 4, the Ukrainian flag was officially raised over the liberated Liman.