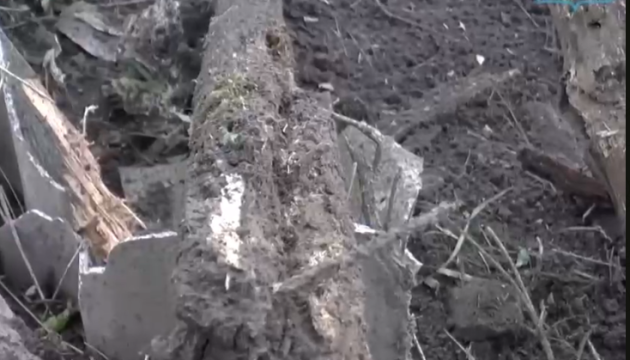 During the day, the invaders fired nine times at the border areas of the Sumy region from "Gradov", self-propelled guns and mortars, and also fired eight rockets from a helicopter – more than 150 "arrivals" were recorded in total.
This was reported in Telegrams Head of the Sumy Regional Military Administration Dmitry Zhyvitsky, Ukrinform reports.
"There were nine in a day shelling border settlements. More than 150 "arrivals". All the loud sounds that Sumy residents have heard today are shelling of the border area. In particular, at noon, the Russians fired from self-propelled guns at the residential area of ​​the village of Kiyanitsa. 40 "arrivals". The territories of the Yunakovskaya community were also under mortar fire several more times during the day, Zhivitsky wrote.
According to him, according to Sredino-Budskaya community recorded seven "arrivals" from the self-propelled guns, according to Esman community the enemy fired nine mines – previously without consequences.
See also: In the destroyed Kamenka, where the front line passed, 10 residents out of more than a thousand remained
"Krasnopolskaya community: at about 15:00, the territory was covered with fire from Gradov. 40 "arrivals". Mortar – 15 "arrivals". In the evening, in another part of the territory of the community, five more "arrivals". Miropol community. The enemy opened fire from artillery after 17. A total of 19 "arrivals", private houses of civilians were damaged. Belopol community – 10 "arrivals" from mortars. Information about the consequences is specified. Velikopysarevskaya community: there were mortar "arrivals" about 20 hours. After 21:00 – eight rockets from a helicopter," the head of the UVA specified.
As Ukrinform reported, the enemy continues to shell the border communities of the Sumy and Chernihiv regions from the territory of the Russian Federation. In particular, on Wednesday, October 5, the invaders from the territory of Russia fired at the Ukrainian border area using mortars, cannon artillery and drones.