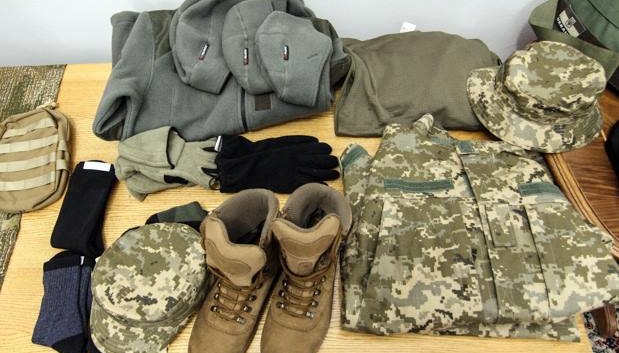 The Ministry of Defense of Ukraine in the period from September 29 to October 5 handed over to the Armed Forces of Ukraine almost 16 thousand winter jackets and more than 37 thousand pairs of warm shoes.
According to Ukrinform, Deputy Defense Minister Anna Malyar said this in a Telegrams.
"In matters of providing the Ministry of Defense, it is now solving problems that last time on such a scale and volume arose only during the Second World War," Malyar said.
In the period from September 29 to October 5, the Ministry of Defense handed over to the Armed Forces of Ukraine: 14.7 thousand bulletproof vests and 17.5 thousand helmets; 37.5 thousand pairs of winter shoes and 15.9 thousand winter jackets; 67.1 thousand jackets of insulation suit (fleece) and 97 thousand sets of demi-season and winter underwear.
"In general, we are moving according to a certain schedule. For the main positions of the winter uniform, which are under control, primary needs must be met by October 15. Then there will be more targeted work with parts," Maliar emphasized.
She noted that some positions have already been completely closed by the Ministry of Defense, for example, thermal underwear. Some will be closed for deliveries until the end of this week.
See also: Lithuania will provide winter equipment for about 25 thousand Ukrainian military
"According to the data at the end of the last day, there were almost 100 sets of winter uniforms under loading or in motion on the territory of Ukraine, as well as abroad from foreign suppliers. This is what is moving towards warehouses. As I said, now the main issue is providing logistics. In terms of bulletproof vests and helmets, the rhythm already familiar to many is maintained. And this, in fact, is the greatest achievement. As of today, the Ministry of Defense has already formed a reserve of more than 160 thousand bulletproof vests for the Armed Forces of Ukraine," summed up Malyar.
As Ukrinform reported, the Ivano-Frankivsk OVA allocated five million hryvnias from the regional budget for winter uniforms for the defense fighters.